Regarded as a relatively significant lighting market, the Middle East elicits contention among major lighting manufactures. Light Middle East (from October 15th to 17th), is one of the famous brand exhibitions of Messe Frankfurt and also the largest lighting show in the Middle East. Signcomplex has participated this exhibition for six consecutive sessions. Contrast to the situation where other exhibitors reportedly records decreasing client footprints, Signcomplex is welcomed by more customers than in the last year.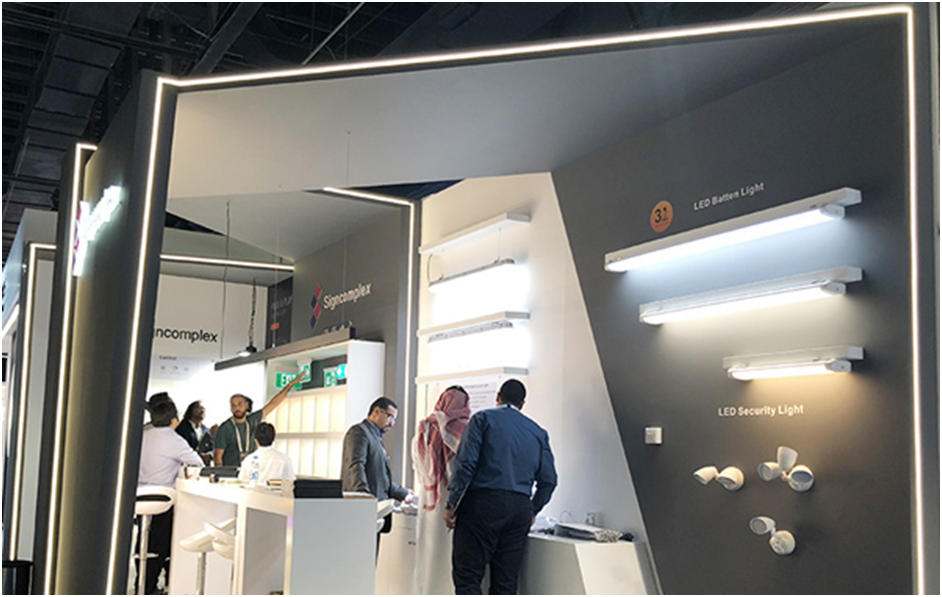 The first contributor is the generous booth design. Te design retains the classic style featuring "being elegant and simple but vulgar", which helps to deepen the brand impression in the mind of customers.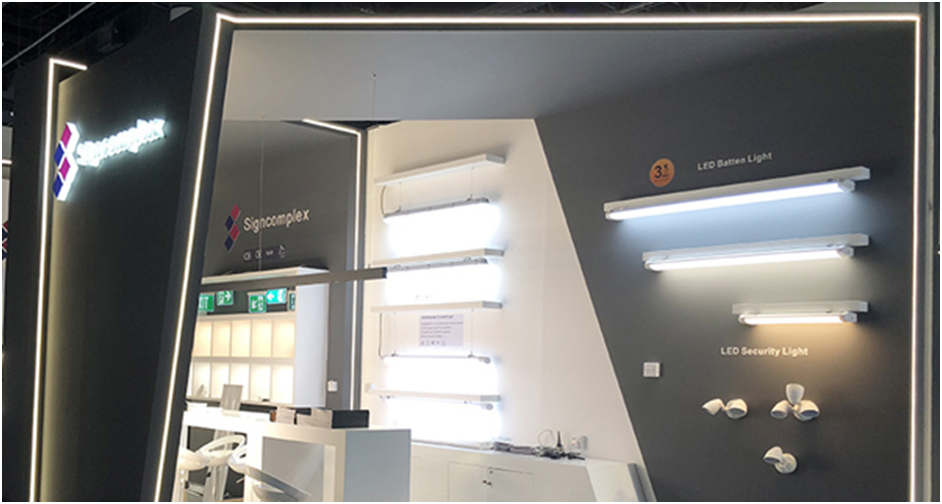 The second contributor lies in a series of competitive new products. Lamp strips products revealed in the exhibition such as 25M built-in current series, COB series, 170LM high efficiency series and kinds of neon flex, are newly developed products with good market feedback. In terms of commercial lighting, the eye-tracking one in the exhibition goes to line lamps glowing up and down in novel style as it represents the beauty of lamps and light. Referring to industrial lighting, the round plug-in high bay with changeable sensors are well received by customers since they could be applied flexibly to various industrial sites.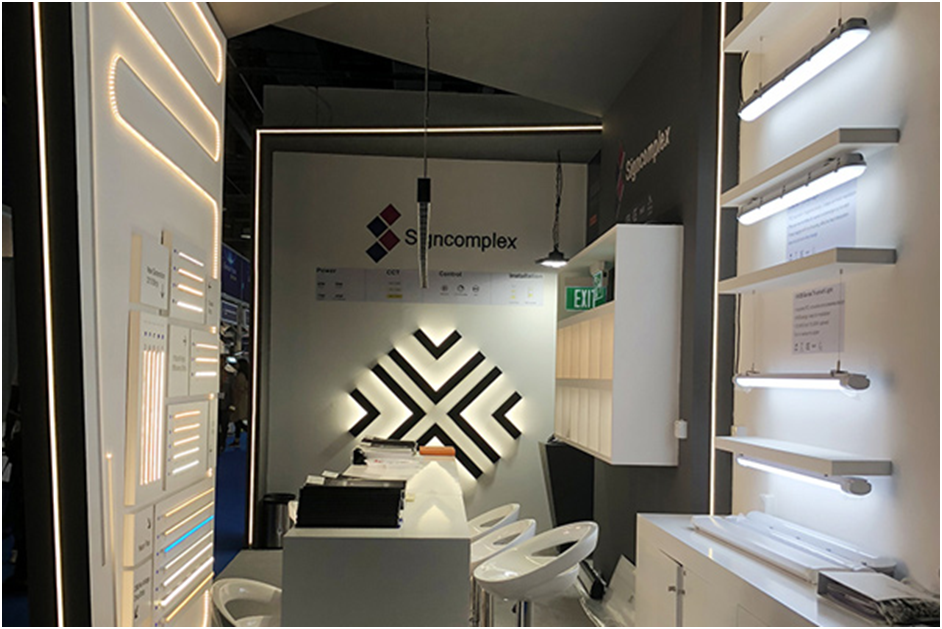 The third contributor is the explanation by sales with huge enthusiasm and patience. It attracts visitors who show a great interest in the products and they even place orders in exhibition.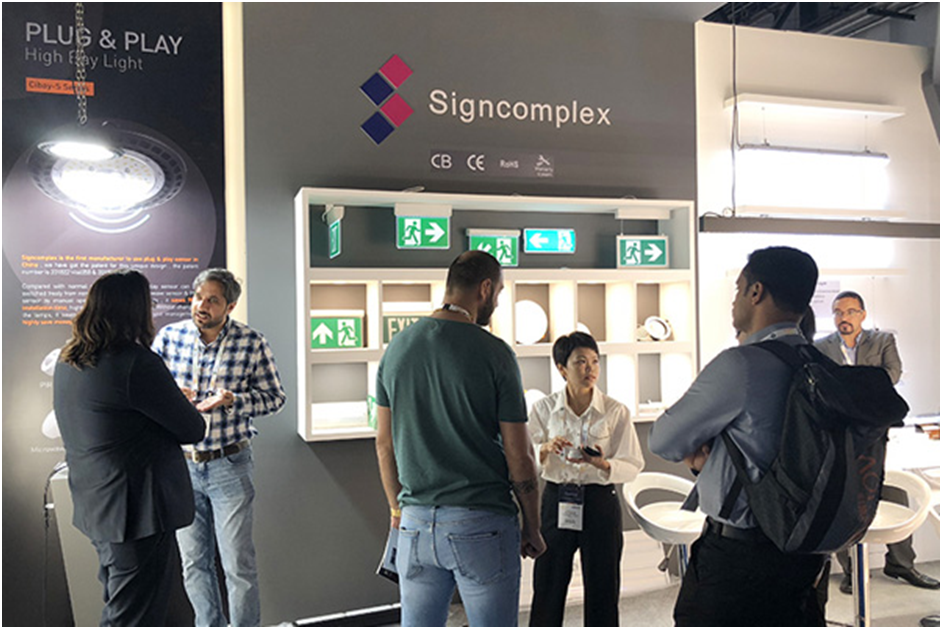 Signcomplex will continue to tap into lighting market in the Middle East as it brings customers more surprises.