After four long years, Light + Building opened at the Messe Frankfurt, from 2-6 October 2022. Light + Building is the world's leading tradeshow for lighting, electrical engineering, home and building automation and connected safety and security technology. Signcomplex exhibited in Hall4.1 H85, generating a lot of interest.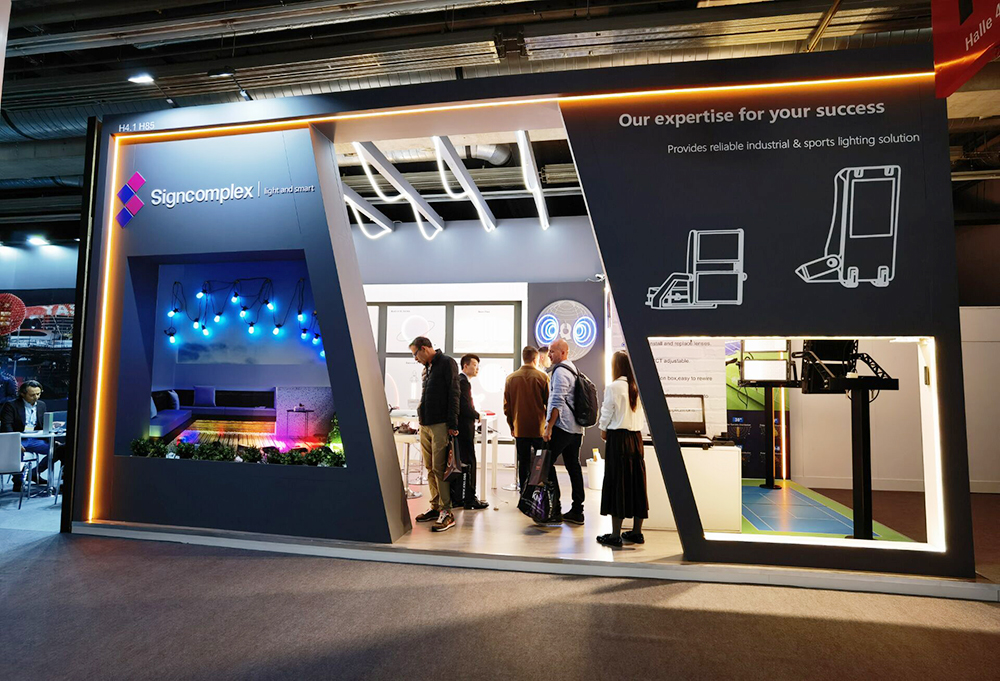 When came to the booth, the first product we saw was the smart outdoor string lights on the left side, which is compatible with Alexa and Google Assistant intelligent voice control, and suitable for the garden, yard, wall, tree, way, patio, deck and exterior decoration. On the right side is our industrial and sports lighting, various floodlights to meet different needs. Entering the booth, we could see a row of demo boards showing all kinds of luminous effects and shapes of light strips. Besides, there were other intelligent products such as floor lamps, TV backlights, etc
The five-day exhibition attracted numerous exhibitors. The staff of Signcomplex communicated with the exhibitors enthusiastically and earnestly throughout the exhibition, explained the operating principle of the product to each consultant in detail, and made them have a more intuitive and in-depth understanding of the product through on-site demonstration of the product.